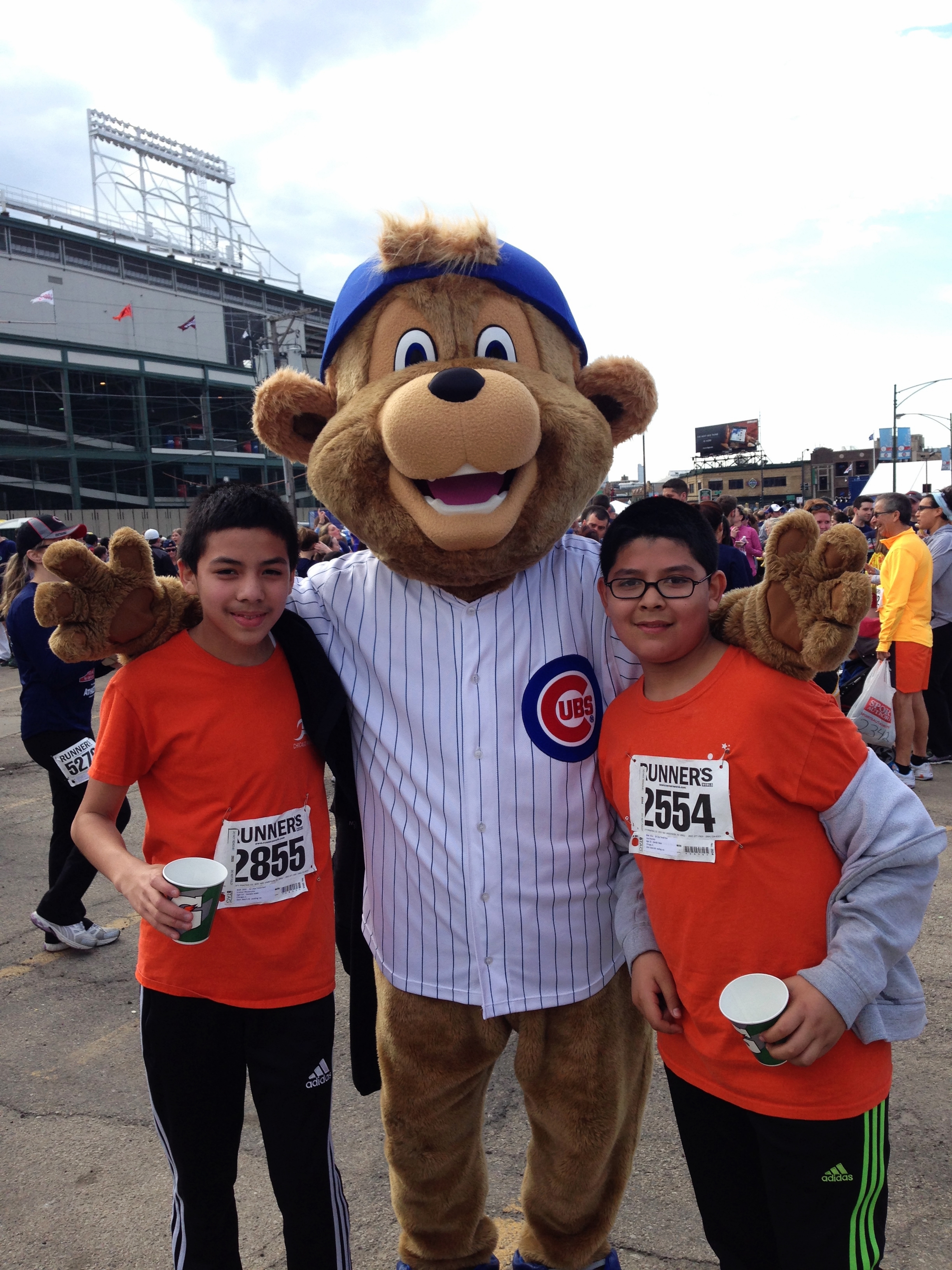 A flood of bright orange t-shirts crossed the finish line at the Race to Wrigley 5k this past Saturday, April 12th. These sunny shirts were worn by over 150 Chicago Running Mates, representing ten different schools from across the city. We had a beautifully warm and sunny morning to cap off what was a mostly chilly spring season!

Many students had already completed the Pumpkins in the Park 5k in the fall and had set new goals for themselves prior to this race. Volunteers raced alongside our students or urged them on from the sidelines as many of the students met or exceeded their individual goals. The streets of Wrigleyville were crowed with cheering onlookers, and Running Mates were all smiles as they finished and turned to encourage their classmates to run through the line.

Chicago Run is thankful for the support that coaches, parents, teachers, and volunteers showed our students leading up to race day!
Running Mates will head to the Cinco de Miler on May 4th to volunteer at aid stations and cheer on other Chicagoland runners. For more information, visit our Events page by clicking the button below.